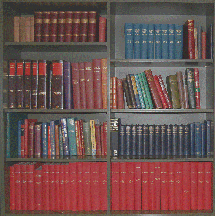 New academic and reference books from
scanned copy
Book Scanning Service
Spectra provides a scanning service for document and book reproduction.
We scan documents, novels and reference/academic books to produce print ready PDF files. Old or none digitised, books may come back to life and can be reprinted time and time again, for long or short runs. Ideal for digital web printing these files are fully backed up for excellent imposition.
This reprographic service is for production, publishers, authors/first-time authors and book manufacturing companies who wish to reprint old or non-digitised books for their customers.
CRC or books scanned will be made into PDF format, or reproduced into a text editable version if required. All book manufactures prefer PDF files.
If you wish spectra can arrange printing and binding for you from short to large run, here in the UK.
Both Mac and PC with most common applications catered for i.e.
My knowledge and expertise of today has been built from the past 30 plus years working in the print industry, consequently, I can perfect each and every assignment with the experience and detailed attention gained from the past.
I have been in the electronic engineering section of 'print' since 1976 covering most aspects from typesetters, imagesetters, computer systems installations in newspapers, magazine and jobbing printers including training staff and commissioning new projects here in the UK and Europe.
We moved up to Norfolk in 2000 and started to concentrate on the scanning of books and documents leading to the OCR of the scanned images so they may be updated and or corrected as required. The systems and software available to perfect this is now looking very exciting for the future. Saying future... I installed large OCR dedicated machines in a Rome newspaper as data input back in the 80's. These were the size of washing machines and about the same size of 50mb disk drives. We have come a long way in a short time and every advancement is exciting indeed. Never a dull moment in 'print'.
Proofing
It is always recommended to proof the job before printing.
This can be done in several ways. The best and most cost effective is PDF via e-mail if the file is small or downloaded via spectra's ftp site. This file could also be used as searchable to help with the creation of the Index.
Of course, paper proof is also available for those who wish.
There is a free PDF document reader program from Adobe. Most computers sold have Adobe PDF readers installed as standard but if you need this free reader then just click on the link below...
Typesetting
Not just scanning spectra sets novels to a high standard, printed here in the Uk, from novels set in Word or almost any other format. Just ask.